Visitors are always made welcome at Whittington Heath Golf Club. Our course provides a fair test for all levels of golfers. Small, well built and contoured greens, challenging approaches and beautiful scenery blend together to make an ideal day's golf.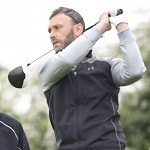 Michael Raj - Head PGA Professional
Mike has been involved in coaching golf to both absolute beginners and tournament professionals since 1994. He has won six Professional Tournaments (U.K. & U.S.A.) and is the holder of two course records. A former Warwickshire U-21 Captain and Matchplay Champion, Mike is a Grade A Coach, having achieved a scholarship from the Professional Golfers' Association for finishing 7th in the 1998 UK and Ireland PGA Exams.
Mike has a high level of experience in custom-fitting and repair work.
Started work at WHGC in 1994, working under Adrian Sadler, and has been head pro since 2009. Represents WHGC in tournaments and regularly plays with members in Pro-Ams.
Undertakes a charity challenge every year to raise money for the club charity.
---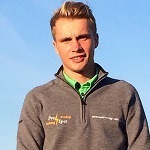 Daniel Whitby-Smith - PGA Professional
Having turned professional aged 18, Dan is a recognised player on the professional circuit competing nationally in PGA events and also on the Europro Tour. Dan has competed worldwide and won 35 tournaments. He is ranked number 1 in Staffordshire after becoming the first ever player to win all 4 Staffordshire major titles in in the same season. Dan is a PGA Professional coach and also takes the lead as the Junior Organiser running weekly coaching courses. Dan coaches players ranging from beginners to professionals. Trained in Custom-fitting and club repairs.
---